As the New Year dawns, school is back, holidays come to an end and evenings begin to close in, it is a good time to be curious about the things we CLING to and why?
RELATIONSHIPS                                                                      ROUTINES
LOVED ONES                                                                             HABITS
FRIENDSHIPS                                                                           EXPECTATIONS
JOBS                                                                                             CONFORMITY
HOMES                                                                                        DEFENSES
Some or possibly all of these lend structure and meaning to our days and to our lives. Some keep us entangled, its not comfortable but it is better than the unknown.
Letting go requires TRUST, that we will be ok without the ………. whatever it is. We may wobble as a former support is removed but we will stay standing. The reflex is to replace it immediately so there is no space to think, to feel, to experience the loss.
TRUST allows us to leave space for new possibilities, new beginnings to emerge. Life asks us to let go every day and slowly begin to loosen our grip. There is no safety in clinging and as we begin to trust we get glimpses of the freedom that release ultimately brings.
FLOURISH on FRIDAY 22nd SEPTEMBER will explore letting go, whether is voluntarily or events outside of our control, and our relationship to the uncertainty that can follow.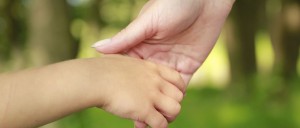 'GOODBYE FEAR AND CONTROL, HELLO HEART AND SOUL'
—– Lance Secretan